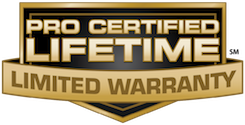 Included complimentary on all NEW vehicles from Cedar City Chrysler Dodge Jeep Ram!
It's no secret that people are keeping their vehicles longer and driving them farther than ever before. Because we want you to be our customer for life, our dealership is proud to provide a Lifetime Limited Powertrain Warranty on our new vehicles at no additional cost. We want you to have the peace of mind that comes from knowing you are covered for the cost of critical mechanical breakdowns.
When you purchase a NEW vehicle from Cedar City Chrysler Dodge Jeep Ram, you get much more than the exhilarating driving experience that comes standard. 
DURATION
A Cedar City Chrysler Dodge Jeep Ram LIFETIME WARRANTY is valid from the original vehicle sale date, throughout the original customer's lifetime or until the customer no longer owns the vehicle.
COVERAGE
This is an inclusionary warranty, which means only named components are covered. The warranty is limited to these listed parts.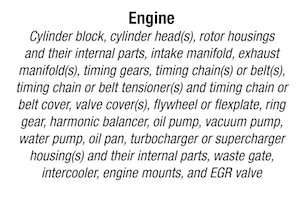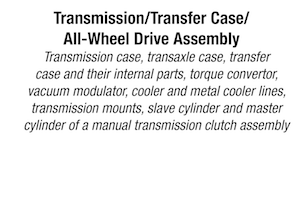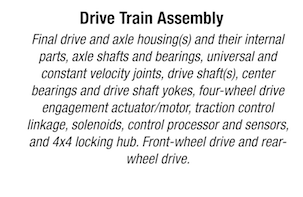 DEDUCTIBLE
The deductible is the amount the customer must pay for each covered repair.
Registration Date
A $0 deductible applies for the first 5 years, when covered repair is performed at Cedar City Chrysler Dodge Jeep Ram.  If covered repair is performed elsewhere a $100 deductible applies.  After 5 years a $300 deductible applies.
NON-COVERED CONDITIONS
The limited warranty does not apply to:
Vehicles used for commercial, business or government purposes.
Vehicles used for or equipped for competitive driving, racing, contests of speed, towing a trailer, boat, or other vehicle unless vehicle is equipped with a tow package which meets or exceeds the vehicle manufacturer's towing package specifications.
Any damage or loss due to water, rust or contamination.
Any expense incurred in connection with repairs performed without receipt of prior authorization from Warranty Plan Administrator.
Any mechanical failure caused by sludge buildup, contaminants, foreign objects, improper amount or type of fluids, lubricants, coolants, or refrigerants, or lack of required maintenance.
Any damage resulting from continued operation or caused by owner's failure to take reasonable precautions to prevent further damage to the vehicle when an apparent problem exists.
Any resulting or subsequent damage to or from a non-covered part.
The vehicle if the odometer is inoperative or has been altered or tampered with during the time you owned your vehicle so that the actual mileage cannot be determined.
The vehicle if it has been modified or if it has any alterations to the power train, the suspension (including tire or wheel sizes or offsets) or the exhaust system not approved by the manufacturer of the vehicle.
Any loss or expense due to failures caused by overheating.
Any loss normally covered by an automobile insurance policy including injury or death to any person or persons.
OWNER'S RESPONSIBILITIES
If the owner fails to maintain the vehicle according to the requirements below, coverage under this Limited Warranty will be restricted or denied.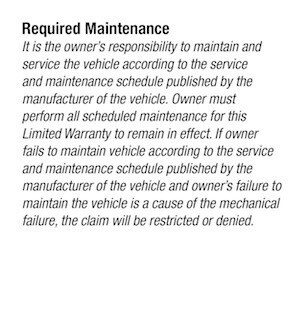 VEHICLES EXCLUDED FROM LIFETIME LIMITED WARRANTY
Leased vehicles, See dealer for current exclusions.
FILING A CLAIM
It is the owner's responsibility to maintain and service the vehicle. Owner shall return the vehicle to Cedar City Chrysler Jeep Dodge Ram to determine the problem and the cause of mechanical failure. If this is not possible, call the plan Administrator for instructions.
Owner must authorize any charges necessary to determine the cause of the failure. This includes necessary diagnostic and teardown charges.
TERRITORY
This Limited Warranty provides coverage in the United States, including its territories and possessions, and Canada only for failures due solely to the mechanical failure of a Covered Part.
CANCELLATION AND TRANSFER EXCLUSIONS
This Limited Warranty is issued by Cedar City Chrysler Dodge Jeep Ram only and not by the manufacturer of the Vehicle. This Limited Warranty is neither cancelable nor transferable. This Limited Warranty is included without additional cost as part of the purchase price of the Vehicle.
CLAIM REQUESTS
Contact your Cedar City Chrysler Dodge Jeep Ram Service department for claims and claim information requests. If you have any questions, please call us toll free at (435) 586-9435.